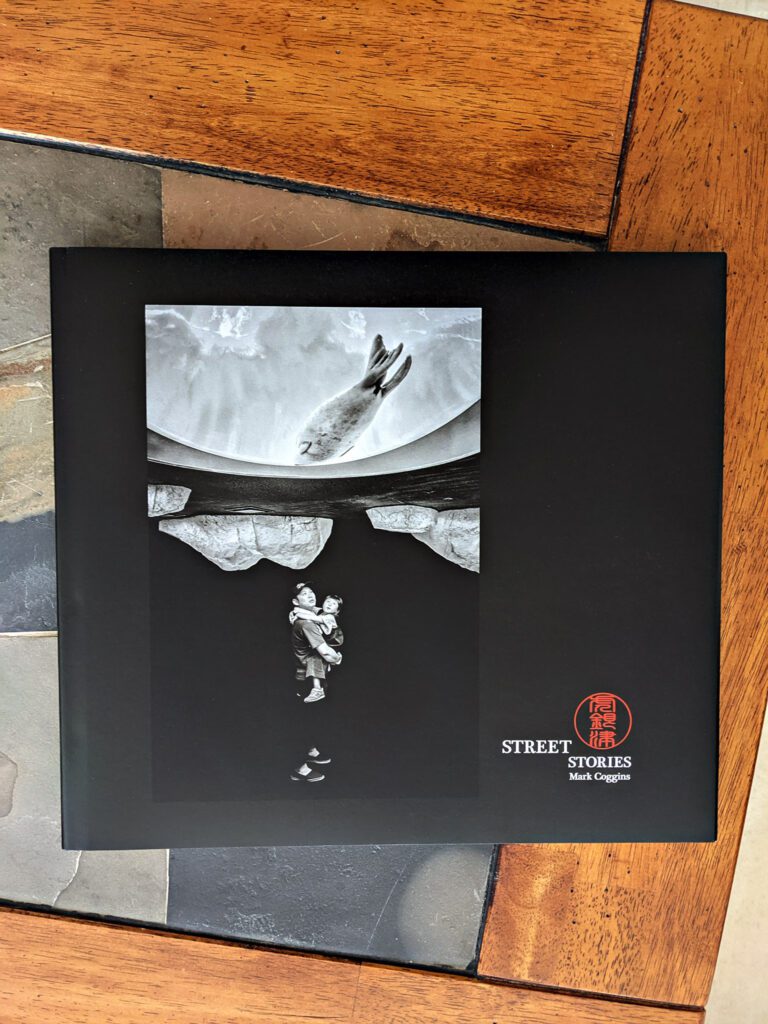 Many of you will have seen my street photography on Facebook, Instagram or Twitter–or perhaps enjoyed the photos that served as chapter illustrations for my novels. Maybe you even attended an exhibition that featured one or more of my images.
Today I'm pleased to announce Street Stories, a street photography monograph with the best of my work from the last dozen years or so. Published by Poltroon Press–the house that published my first novel–the coffee table-sized book includes 52 images reproduced in tritone by a printer in Italy. It incorporates a reproduction of my Japanese "hanko" stamp on the cover and features end papers in a matching red color.
You can purchase it on Amazon, the Poltroon Press website or my own Shop page.