The Big Wake-Up
---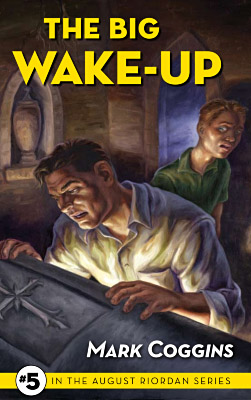 The odyssey of María Eva Duarte de Perón—the Argentine first lady made famous in the play and the movie Evita—was as remarkable in death as it was in life. A few years after she succumbed to cervical cancer, her specially preserved body was taken by the military dictatorship that succeeded her deposed husband Juan. Hidden for sixteen years in Italy in a crypt under a false name, she was eventually exhumed and returned to Buenos Aires to be buried in an underground tomb said to be secure enough to withstand a nuclear attack.
Or was she?
When San Francisco private eye August Riordan engages in a flirtation with a beautiful university student from Buenos Aires, he witnesses her death in a tragic shooting and is drawn into mad hunt for Evita's remains. He needs all of his wits, his network of friends and associates, and an unexpected legacy from the dead father he has never known to help him survive the deadly intrigue between powerful Argentine movers and shakers, ex-military men, and a mysterious woman named Isis who is expert in ancient techniques of mummification.
The fifth novel in the August Riordan series, The Big Wake-Up plunges everyman PI Riordan and his sidekick Chris Duckworth into their most terrifying and anguishing case ever.
Reviews and Recognitions
Gold medal winner of the Independent Publisher Book Award in the Mystery/Suspense/Thriller Category.
Selected as a finalist for the ForeWord Reviews Book of the Year in the Mystery Category.
Selected as a finalist for the USA Book News "Best Books 2010" Awards in the Mystery/Suspense category
Selected as a Staff Pick by Barbara Peters and Robert Rosenwald of The Poisoned Pen. ("This is an amazing, violent, surprising book.") Also picked for the Surprise Me! Club selection.
Selected as Pierce's Pick of the Week on January Magazine.
Selected as a Best Book of 2009 by Independent Crime.
Cover shortlisted by The Rap Sheet as one of the Best Crime Fiction Covers of 2009.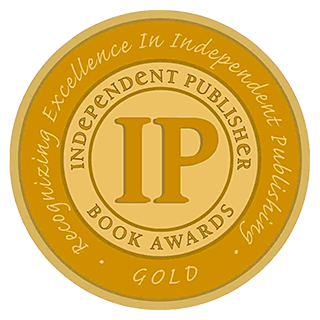 "Mark Coggins' superb new August Riordan novel, The Big Wake Up, is what you hope every PI novel will be—the pace is fast yet sure, the lush and twisty San Francisco setting sharply rendered, the plot is a delicious tangle that takes us through history and into legend. Most of all, Coggins gives a detective at the center who doesn't know all the answers but whose self-effacing wit and hard-struck honesty draw us in from the very start and never let go."
—Megan Abbott, Edgar-winning author of Bury Me Deep
"Outstanding … Coggins pulls no punches as the suspenseful action builds to a violent act of vigilantism."
—Publishers Weekly (Starred Review)
"Begins with a stunning action scene of murder by cable car and proceeds to unveil a[n] … utterly entertaining pulp-magazine plot, including a sinister female villain known as Isis. The Maltese Falcon-style treasure hunt has a most intriguing MacGuffin.
Jon L. Breen, Ellery Queen's Mystery Magazine
"First-class yarn."
—Booklist
"In what easily could have been called The Maltese Peron, Coggins' detective novel is infused with enough humor that it will make you forget how bloody things get… Coggins' writing will have you … engrossed… He's a gifted storyteller who infuses not only humor to balance out the brutality, but also throws in plenty of pulp-like affectations, leaving readers to clamor for more."
—Bruce Grossman, Bookgasm
"[August] Riordan is … a tough, wisecracking, chip off the old Philip Marlowe block. Mark Coggins writes a fast-paced, and at times very funny crime novel. The Big Wake-Up, a play on The Big Sleep, is an updated version of a traditional private-eye novel and a good one at that."
—Charles L. P. Silet, Mystery Scene Magazine
"Coggins has written a very entertaining mystery. His … take on a contemporary P.I. is enjoyable and refreshing. He manages to combine mean streets and humor in a main character with some depth to him."
—P.J. Coldren, Reviewing the Evidence
"A fast paced, entertaining read … the book zips along like a Maserati down the Pacific Coast Highway."
—Nathan Cain, Independent Crime
"Very nicely done."
—Jack Quick, Book Bitch
"In the few spare moments I've had since returning to Buenos Aires one month ago, I've read the book & can definitely recommend it. The character of August Riordan is textbook PI, & Coggins deftly takes the reader into his underground world."
—Robert Wright, Argentine travel writer