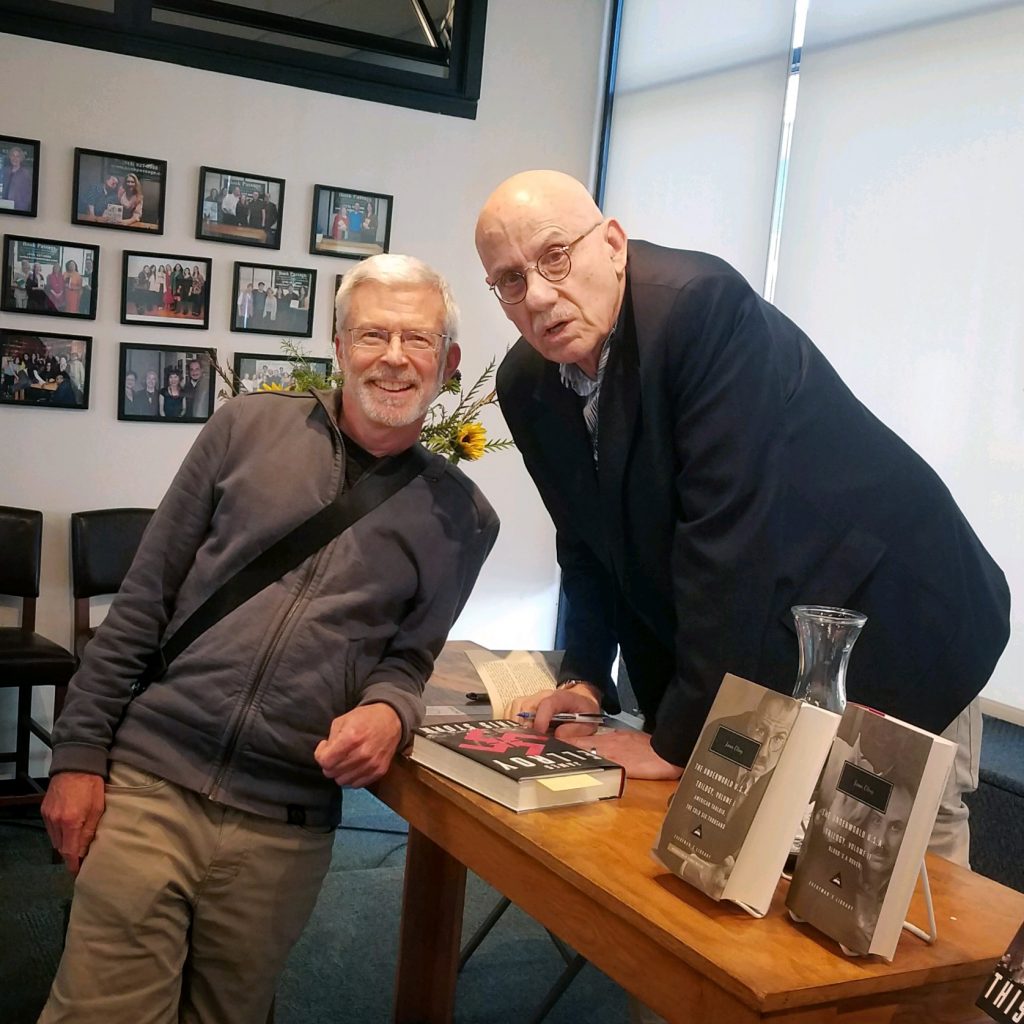 To quote Mr. James Ellroy, hello to all you "peepers, prowlers, pederasts, panty-sniffers, punks, and pimps." I attended an event at Book Passage for the release of Ellroy's This Storm, part two of his in-progress Second L.A. Quartet (following his first quartet of The Black Dahlia, The Big Nowhere, L.A. Confidential and White Jazz). This Storm is set in Los Angeles and Mexico in the immediate aftermath of the attack on Pearl Harbor.
After the reading, I asked Ellroy to sign my copy of Storm, as well as the 5th volume of The New Black Mask where he had a story. I mentioned to him that I had had my first August Riordan story published in the 4th volume, prompting him to write, "You now rule Black Mask!!" as the inscription.
I certainly never thought I'd live to see the day when Ellroy would tell me that!