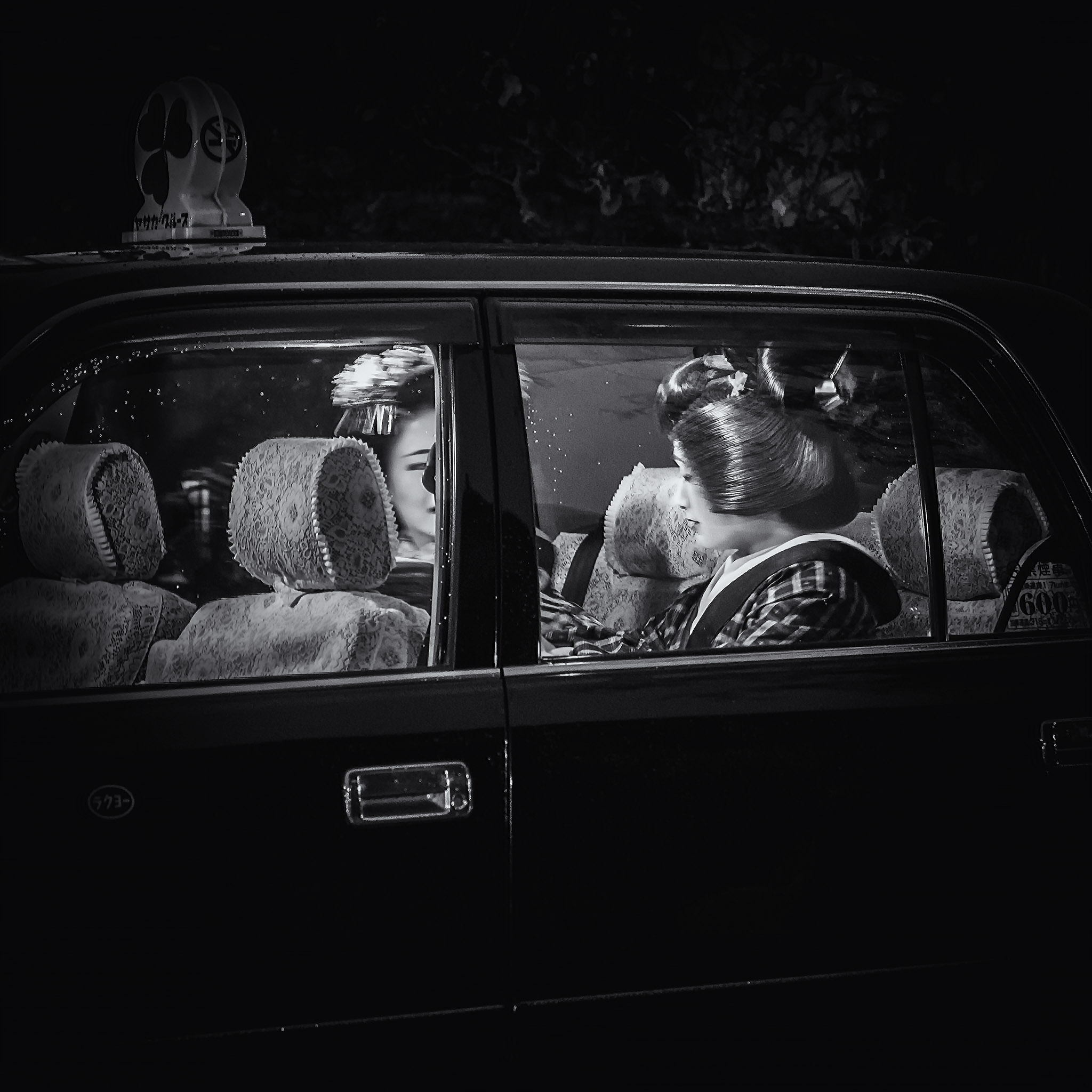 Print of "Geisha Confidential" – Limited Edition 1 of 45
This photo was taken late one evening in the Gion district of Kyoto, Japan. I was walking down a back street when a cab with a geisha pulled up. The cab driver went in to an adjacent building to retrieve a second geisha. The photo documents the moment when the second joined the first and they began an urgent conversation.
"Geisha Confidential" is my most popular image and has won a number of awards in jurored competitions, including first place.
The image size is 10″ x 10″ and it is printed on ultra premium presentation matte paper (11.7″ x 16.5″) using archival inks.
It is signed and numbered in the white space (well) below the image, and is stamped with my Japanese hanko (seal) in red ink.
Shipped flat in a plastic envelope, protected by cardboard.