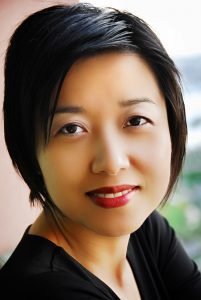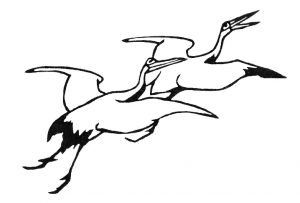 Lin "Linda" Zhou, 49, of Oakland, passed away on April 14, 2019 at the Stanford Hospital.
Born in Lanzhou, China on February 7, 1970, Linda graduated from Northwestern Polytechnic Institute in Fremont, California and received a Bachelor's degree in Information Technology.
She was married to Mark Coggins on November 22, 1999 on Kauai, Hawaii. The couple shared a passion for travel, visiting the UK, the Netherlands, Spain, Italy, France, Germany, Poland, the Czech Republic, Argentina, the Bahamas, The Cayman Islands, China and Japan, among other countries during their nearly twenty-year marriage. Linda particularly enjoyed Spain and Japan, and often talked of residing in one part time.
Linda had a successful career in software quality assurance, specializing in consumer device testing. She worked for a variety of leading companies in Silicon Valley, including Intuit, Palm, Motorola/Google and GoPro. She was liked and respected by her colleagues, who admired her generosity, teamwork, dedication, ability to learn and her gusto for life.
In addition to her interest in travel, Linda enjoyed food and cooking, and most especially baking, a skill and interest she developed only after moving to the United States.
She is survived by her husband Mark, her sister Rong Zhou, her father Zhiduo Zhou and her mother Lihua Han.
A Celebration of Life for Linda will be held at 2 p.m., May 11, 2019 at the Chapel of Chimes in Oakland, California.
The family respectfully asks that, in lieu of flowers, contributions in memory of Linda be made to the Linda Zhou Memorial Scholarship for the Culinary Arts, which has been established to honor her and her passion for cooking. To make a contribution, please visit the Diablo Valley College Foundation page with a desktop browser or request the desktop site from your mobile browser. (The site does not display properly on mobile.)
To ensure your donation goes to Linda's fund, select the "Other" response in the I WANT MY DONATION TO BE DESIGNATED TOWARD pull-down and type in "Linda Zhou Memorial Scholarship for the Culinary Arts" in the I WANT MY DONATION TO BE DEDICATED form field.
---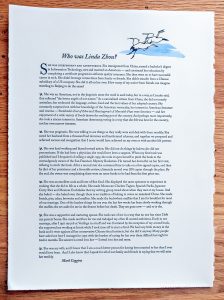 Who Was Linda Zhou? – A Remembrance
She was independent and adventurous. She immigrated from China, earned a bachelor's degree in Information Technology, met and married an American—and continued her education by completing a certificate program in software quality assurance. She then went on to have successful career in tech. She didn't leverage connections from family or friends. She didn't transfer from a Chinese subsidiary of a US company. She did it all on her own. How many of my native-born friends can imagine traveling to Beijing to do the same?
She was an American, not in the jingoistic sense the word is used today, but in a way, as Lincoln said, that reflected "the better angels of our nature." As a naturalized citizen from China, she did not merely assimilate, but embraced the language, culture, food and the best values of her adopted country. She constantly surprised me with her knowledge of the American vernacular, her interest in American literature and cinema—Steinbeck's East of Eden and Hemingway's A Moveable Feast were favorites—and her enjoyment of a wide variety of foods drawn the melting pot of the country. And perhaps more importantly, she took a sincere interest in American democracy, voting in a way that she felt was best for the country, not her own narrow interests.
She was pragmatic. She was willing to see things as they really were and deal with them sensibly. She saved her husband from a thousand bad decisions and harebrained schemes, and together we prospered and achieved success and recognition that I never would have achieved on my own or with another life partner.
She was hard working and biased toward action. She did not do things by halves; she did not procrastinate. If she had been a physician, she would have been a surgeon. When my first book was published and I despaired of selling a single copy, she took it upon herself to pitch the book to the curmudgeonly owner of the San Francisco Mystery Bookstore. He turned her down flat on her first visit, refusing to stock the book. After a second visit she convinced him to take on a few signed copies, and then by dint of her persistence and a favorable review, ultimately moved over 200 copies through the place. By the end, the owner was complaining there were no more books to be had from the first print run.
She was an excellent cook and lover of fine food. She displayed the same openness to experience in cooking that she did to life as a whole. She made Moroccan Chicken Tagine, Spanish Paella, Japanese Curry Rice and Mexican Enchiladas that my writing group raved about when they met at my house. And she baked—she baked even though there is no tradition of baking in ovens on mainland China. She made breads, pies, cakes, brownies and muffins. She made the buckwheat muffins that I ate for breakfast for most of our marriage. One of the hardest things for me over the last few weeks has been slowly working through the muffins she set aside for me in the freezer before her death. They are gone now—and so is she.
She was a supportive and nurturing spouse. She took care of me in a way that no one has since I left my parents' house. She made sacrifices for me and indulged my often ill-stared ambitions. Early in our marriage, after I quit my job at VeriSign in a huff and was frustrated by the reception of my second book, she supported me working at Intuit while I took time off to start a third. We had very little money in the bank and it went against all her conservative Chinese fiscal instincts, but she did it anyway. Many people have asked me how I managed to cope with the burden of caring for her over these difficult last eight to twelve months. The answer is owed it to her—I owed it to her and more.
She was my wife, and I know that I am a much better person for having been married to her than I ever would have been. And I also know that I speak for all of our family and friends in saying that we will miss her terribly.
Mark Coggins
---
Wedding Hightlights
---
Celebration of Life Video
---
Final Resting Place